Gollala Taps into China Market
Leveraging the Power of
WeChat Mini-program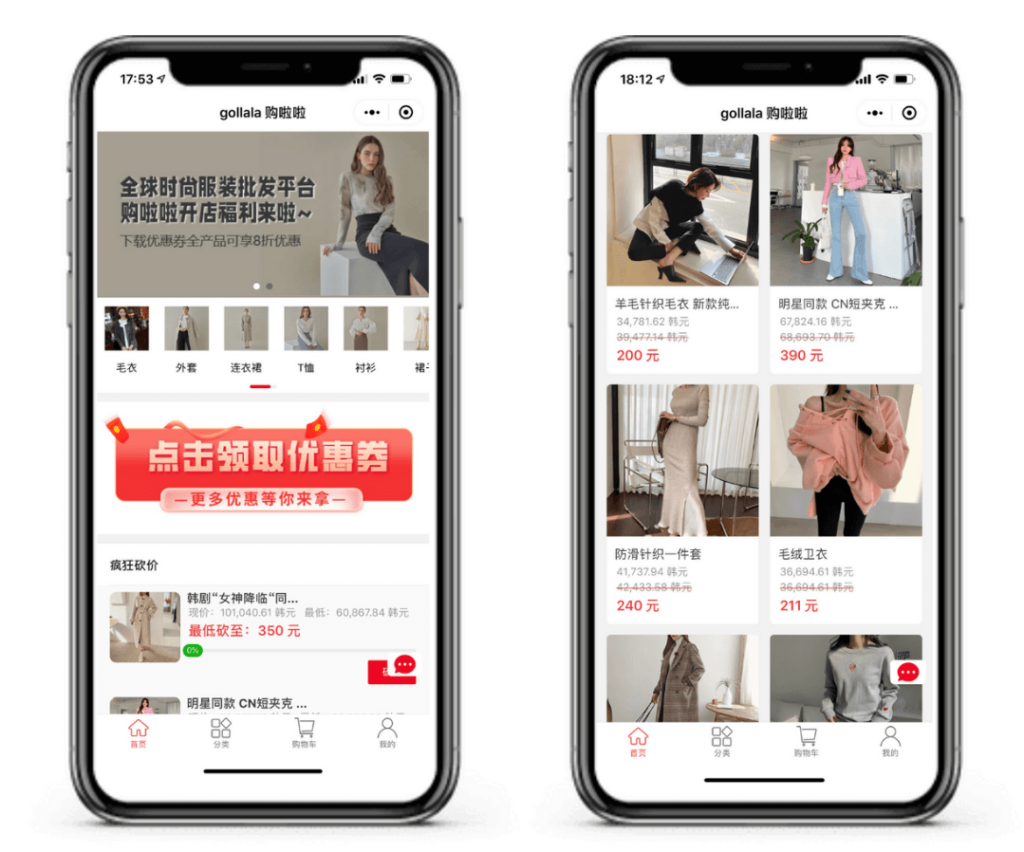 Gollala is a global fast-fashion company, which sells Korean women's clothing with trendy and versatile styles. Embracing the rising demand of K-fashion in China, the brand has planned to expand its presence into the China market. Collaborating with iClick Interactive, Gollala has rolled out a cross-border ecommerce WeChat Mini Program to support Korea-China cross-border online business beginning of Q1 2021.
Imbued with sophisticated ecommerce operational experiences and cutting-edge technologies, iClick offered end-to-end SaaS-based cross-border smart retail solution empowering Gollala's China market entry ambition with the development of its ecommerce store on WeChat Mini Program within a short period of time. By employing targeted promotional coupons and festive flash sales, Gollala is able to engage more users and drive outstanding sales performances. The integration with Tencent-empowered private traffic data management platform – Tencent Youshu, also helps Gollala to obtain private traffic data from all touchpoints, including mini-program, official account and advertising campaigns. The platform accurately builds 360-degree customer profiles, tracks users' behavior, analyzes product sales performance, evaluates advertising effectiveness and optimize business operations.